Serving New York Area Businesses since 2004.
Provide tax and bookkeeping services to New York Businesses. We parley cutting edge techniques to help business owners maximize their tax benefits and ensure compliance with rules and regulations.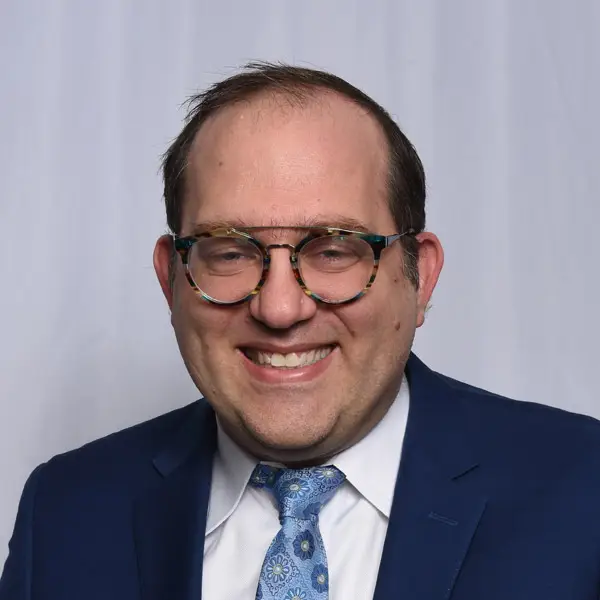 Meir Spear, CPA CFP
Founder Spear, CPA, CFP
Dear Friend,
It's one thing to manage a business; it's quite another to grow it.
If you're reading this, you know what I'm talking about.
It seems like the books are being handled properly. It seems like payroll is (mostly?) under control. It seems like the IRS is okay with how we're handling our taxes. It seems like the financial reporting is in place.
We're flush … most of the time. But we're certainly not growing. We're not prospering.
What are we missing?
This is a common story that we hear when we first start talking to business owners. The boxes are checked; the people are in place … but the fact is, they're not quite sure how to optimize the financials for performance and growth.
Our specialty is in reading between the lines of the systems, the softwares, and the financial statements to see the true financial story being told … even when the reports all "seem" okay (for now).
The fact is that the Federal Government would love to have more of your business's hard-earned money in their accounts. Your employees probably don't care about cost control as much as they should. Your sales team might need to focus their efforts in a new direction.
But you don't have to hand more dollars over to the government than they require just because you don't know their rules as well as they do. You don't have to live in a constant state of anxiety over the state of your books. The future of your business doesn't have to be a question mark.
Let's get a real-time reading on your business's financial health with our bookkeeping services. Answer a few questions below to get started.
Click the button above to take your first step, and we'll be in touch soon to follow up about your specific needs.
And of course, feel free to poke around our site and discover why we've been called "The Most Trusted CPA in the NYC Area."
Talk again soon,
Meir Spear CPA, CFP
PS — When you fill out the form, we'll also add you to our weekly email series on "Real World" Strategy for small business owners. Our readers enthusiastically forward these to their colleagues and peers all the time because they're not your standard "bookkeeping tips."
PPS — Already want to come in? I don't blame you … many people are fed up with trying to manage their books and financials on their own. Our schedule is very full … but if you call us at (212) 206-7336, we'll give you two options for coming in right away. We will NOT make dealing with a business advisor as painful as dealing with your books has already been!
Best Accounting firm…Very easy to work with and Meir makes everything so simple yet secure. I'd use no one else!
I have been in business many years and used a couple of different accounting firms. I was fortunate, several years ago, to be introduced to Meir and his firm Spear CPA CFP. I finally found an accounting firm that cares for their clients. They are professionals and treat you with the utmost respect and compassion no matter how small your business is. Spear CPA CFP's staff are always accessible and respond to phone calls in a timely manner. They answer all my emails promptly. I never had to pay any penalties, as I did when I dealt with my previous CPA, because they are on top of our work and alert us when it is time to make payments. They also, update us of any new tax laws that help our business save money in taxes and increase our tax refunds. I am very thankful to Meir and his team during the recent pandemic, Meir notified me that I was eligible for PPP funding. He helped me secure the PPP Funding, by preparing the PPP application and soon after prepared the PPP Loan Forgiveness application to make sure that the loan was forgiven. It is my utmost pleasure to write this review because I feel secure that Meir and Spear CPA CFP are handling my financial affairs.
I have worked with Meir Spear since opening a US business in 2007. I have been remote from the US for much of that time and he has been an invaluable business partner for me. He and his people have completed all work and gone above and beyond at times to help me run a remote business in the US from abroad. I can thoroughly recommend him and his company.
Meir is the best accountant I have ever had in that he is meticulous, detail oriented and most of all trustworthy. I wouldn't dream of having anyone else do my taxes.
Spear CPA CFP has been doing my taxes going into my 3rd year. They are very helpful and knowledgable. We work together to ensure the correct amounts are being paid in tax as well as saved or invested to allow my company the maximum use of capitol. I have recommended Spear CPA to other individuals and small companies that were looking for a CPA.
Rebecca Sanders
2023-01-05
We have been working with Meir and his team since 2016. We are so grateful that he was recommended for our small business accounting. I know very little about taxes as it relates to a business, and Meir has provided great guidance, tax advice, as well as tax preparation for the past 7 years. I never hesitate to reach out with questions, and I would highly recommend Meir and his team!
Grow With Beck
2022-12-27
I have been so impressed by how responsive, knowledgeable and professional Meir is. He and his team have been wonderful to work with and have helped us to implement new systems and practices. I highly recommend Spear CPA for any small business seeking fiscal guidance and a great accountant!
My experience in working with Meir Spear is that he is a very professional, dedicated and trustworthy accountant! Meir's vast knowledge of accounting practices and caring personality make him a wonderful choice when using an accountant. In addition Meir Spear is very responsible in meeting deadlines and has great analytical skills. Meir provided me with outstanding customer service and was always attentive to my requests. An incredible and honorable accountant with great skills in analyzing data, proficient in Accounting software and in preparing financial documents. Thank you Spear CPA for a job well done!
Meir has been my accountant for over 12 years and I love him. He has been so helpful during covid to guide me into getting the PPP funds for my small business as well as helping me to get it forgiven. Not only that, he has been so patient with me all these years as I am not very good with numbers but he always simplifies and explains everything to me clearly. During those 12 years, I have moved from New York City to France, then to Germany, and now California. He remains my accountant, and my taxes have always been impeccable. I cannot imagine looking for someone else! I have recommended him to a dear friend who resides in Salt Lake City, and always recommend him whenever I hear someone is looking for help with their taxes. Thank you so much Meir.
I've been using Meir Spear and his team for the past ten years for my company's and personal tax returns. They're patient with my questions and happy to get on the phone when needed. They are extremely organized, knowledgeable, great to deal with and professional; their advice has always been very helpful . I can't recommend Meir and his team enough!!!